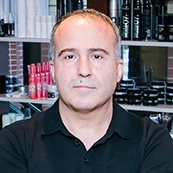 Turgay Yavuz was born in Istanbul, Turkey. Inspired by his older brother, he started hairdressing at the age of sixteen and has over 30 years of hair styling experience. In 1997, he immigrated to the United States with his wife, Filiz. Prior to coming to this country, Turgay owned a salon in Turkey for eight years.
Arriving in the US, speaking no English, he obtained a job at the George at the Four Seasons salon. He enjoyed success there for over 16 years. During those years, his dream was to purchase his own salon in the US.
Finally, in April 2013, his dream came true. Along with his nephews, Onder Yavuz and Enver Coban, he purchased Georgetown Salon and Spa.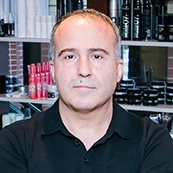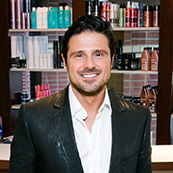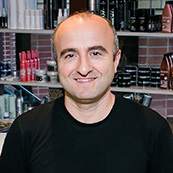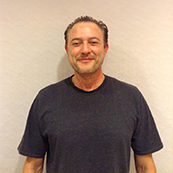 Joe has over 15 years of experience as a full-time massage therapist in both chiropractic and spa settings, including the Four Seasons and Watergate Hotel Spas. He is a firm believer in preventive health maintenance, including diet, exercise, and regular massage.
Joe is experienced in many disciplines of massage. His bodywork combines deep tissue massage, sports massage, acupressure, Swedish massage, and aromatherapy. His specialty is Russian sports massage, which originated in the former Soviet Union. It utilizes friction, effleurage, kneading, and vibration to aid in stress and pain relief.
Joe works on an "on-call" basis, so please call ahead to book an appointment with him.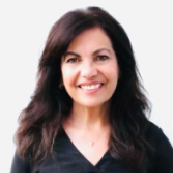 Originally from Rio de Janeiro, Mariangela found her passion for creative work at a young age while working with her family in the fashion industry: "Watching the stylists at work making women and men the best versions of themselves was fascinating."
Mariangela moved to the US in the 80's and soon started her training as an assistant to European masters at Washington DC salons. Her exposure to French flair and British precision during her early training was influential in developing her sense of style Having established her reputation for exceptional color and color correction, her career quickly ascended to include celebrities and socialites among her extensive clientele.
In 2008 Mariangela realized her dream of working in New York City where she found a new home for her talents with other industry leaders "New York inspired me and challenged my skills - It was an amazing ride" - all while maintaining her clients In the DC area through to the present.
An expert colorist with a keen eye for form, Mariangela's haircuts are beautifully crafted to reflect and enhance her client's lifestyles. A lifelong learner, she continues her education in the latest techniques to sharpen her skills. Her loyal clientele eagerly awaits her monthly visits to the Georgetown Salon and Spa!
Motto: "Live fully, love openly, and make a difference"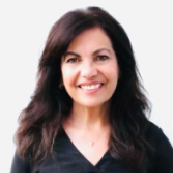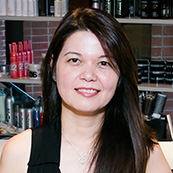 Cinde was born in Vietnam. She came to the States in 1992. The following year she started her training and received her cosmetology license. She then worked at the salon at the Four Seasons hotel before opening her own salon in Virginia, which she successfully ran for over eight years.
Cinde is a master at eyebrow shaping and is CND master class certified for shellac and gel nails.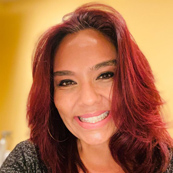 Karina has been a licensed Aesthetician in the Georgetown area for the past 15 years. Her passion is skincare and body waxing.
Her strength and knowledge are in the "relatively painless" Brazilian for both males and females. As she likes to say, "come wax and relax"!
She also delivers a variety of facials and peels for every skin type and enjoys educating and helping clients improve their skin. Her calm disposition is perfect for the profession she loves very much.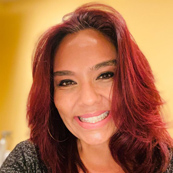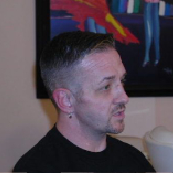 Mikel realized early in life that he had an interest in the exciting world of hairdressing. After he completed both cosmetology and barber schools, Mikel's love of chemistry steered his career towards a specialty in hair coloring. To start his journey he studied, tested, and obtained his certificate from the American Board of Certified Hair Colorists.
As a colorist, Mikel has been coloring outside the lines in Georgetown's top salons for the past 20 years. He has received both national and local accolades, including features in both Allure and Washingtonian Magazine. Mikel has also had the privilege to appear as an Expert Colorist on the Oprah Winfrey show and made appearances on 2 episodes of the Discovery Channel's Ambush Make Over. Sure, he's colored, cut, and styled many of Washington DC's who's who, but Mikel has a down-to-earth style that is anything but intimidating. Mikel is known for his collaborative approach to hair color and style.  He loves new clients, listening carefully to each client's goals and talking with each person about the color "process" and the best ways to achieve each client's desired look. He views color as equal parts art and science. Mikel sees keeping copious records on all his client's appointments as a "must" so that he is able to reproduce colors that he has done before on a client or adjust as needed. If you'd like a completely satisfying experience and a head of beautifully colored, cut and styled hair, he'd love the opportunity to work with you.
Alan Walding was born in the UK. He has 44 years of experience in the industry and has worked on three
continents. Alan specializes in cut and color.